2. MOT Supercenter

Brief
Connect people with a new, upcoming premium vehicle service based in Cwmbran, Wales.

Services: Brand Identity, Art Direction, Strategy, Stationery Design, Motion Design and Website Design


Concept

First coming to fruition in 2020, MOT Supercenter is a vehicle servicing company based in Cwmbran, Wales offering premium servicing at an affordable price for their consumers and without the hassle.

With the idea of minimal fuss and hassle in mind, the direction proposed to MOT Supercenter uses a minimalistic approach to its design direction, tone of voice and written content to help prevent any unnecessary jargon involved and to provide MOT Supercenter with a strategical edge over people in the same market.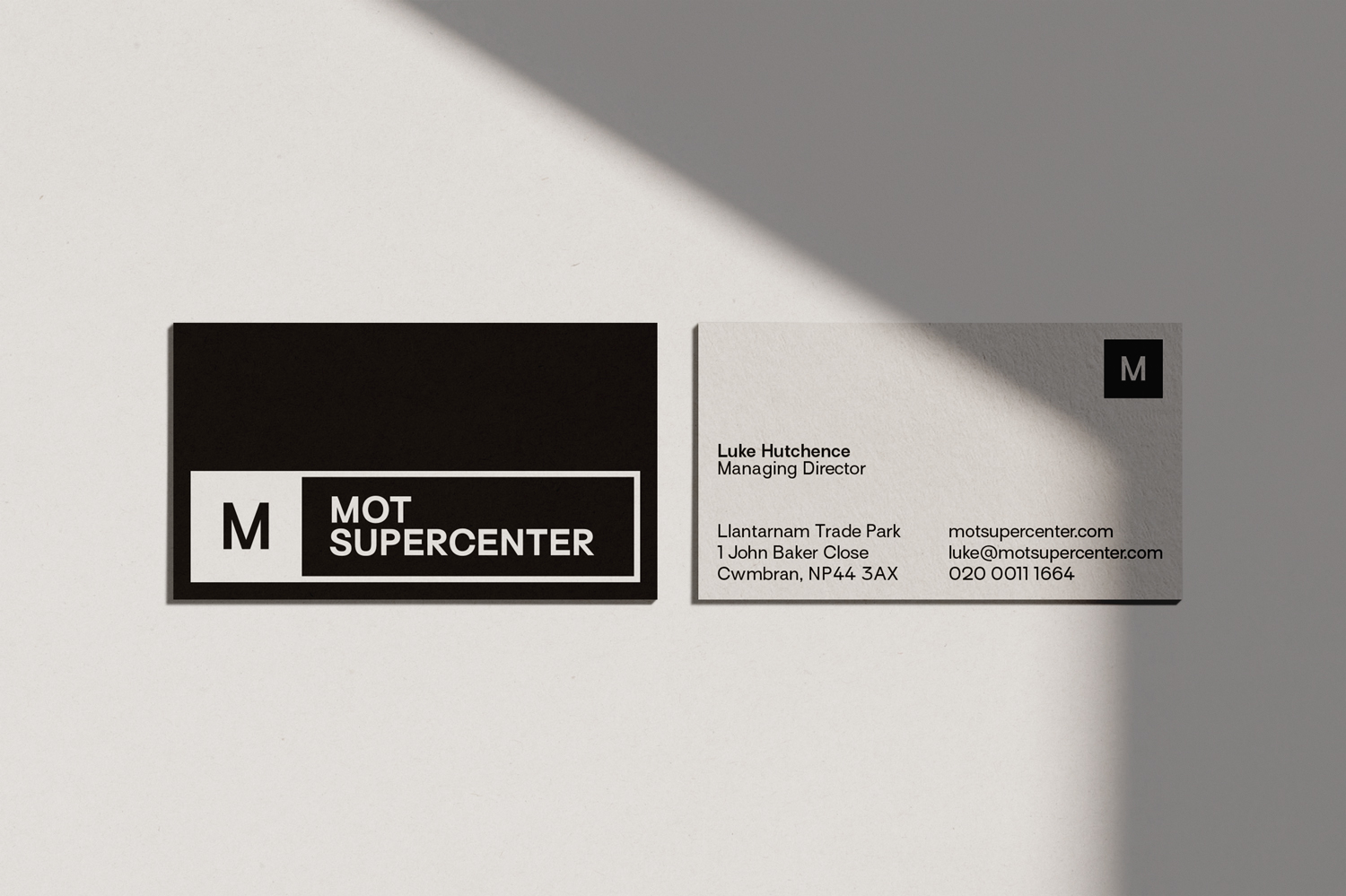 Website Design

To keep with the same values, and intentions of MOT Supercenter, the website design follows in a similar vein to the design direction set out to retain a clear, and consistent experience for the user in every aspect of their experience.




Brand Manual

As part of the brand manual, the visual representation of MOT Supercenter was kept to a minimal structure to help keep to the strict guidelines set for the brand and how to use and not to use the brand from an outside perspective.



Advertising & Communication

An advertising series has been developed for MOT Supercenter, combining photographic and non-photographic elements. An abstract oil drip is highlighted in an advertisement series designed for MOT Supercenter using a graphic mark. In this way, future advertisement series with the non-photographic component can be explored.